William Tompkins returns to explain that full disclosure is akin to a consciousness renaissance which will require us to unlearn many things that we have accepted as unfaltering truth. Corey Goode confirms that all of this will come to light as the trickles of truth continue to swell…
Source: Deeper Disclosures from William Tompkins | Gaia
Season 7, Episode 7
---
---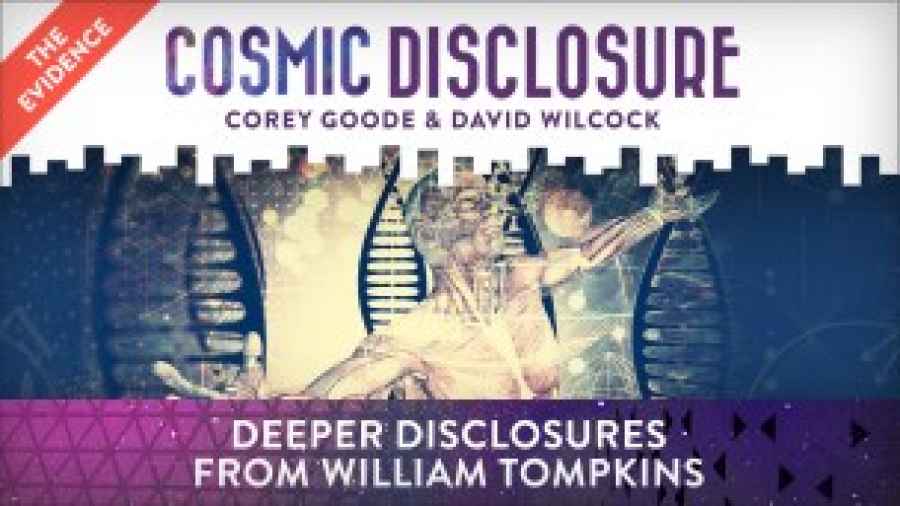 David Wilcock: All right, welcome to "Cosmic Disclosure". I'm your host, David Wilcock, and I'm here with the insider's insider, Corey Goode, who has brought us a truly incredible repository of cosmic information that has now been verified by the insider William Tompkins, who at 94 years old, is a World War II veteran who has provided stunning corroboration of what Corey has had to tell us.
So, Corey, welcome to the show.
Corey Goode: Thank you.
David: So what we're going to do now is we're going to begin with a little excerpt of some of the things that Tompkins has been sharing with us about the amount of unlearning that is going to be necessary as we move into Full Disclosure. Let's take a look.
* * * * * *
SELECTED BY EXTRATERRESTRIALS
William Tompkins: People all over this planet, for at least 6,000 years, have been influenced by extraterrestrials: the Dracos and the Reptilians.
They have taken the information that is in, essentially, every school on the planet and they've modified the information. All history documentation in this country and in every country on the planet have been given lies about astronomy, lies about mathematics, lies about technical capabilities, lies about the universe, you name it. Okay?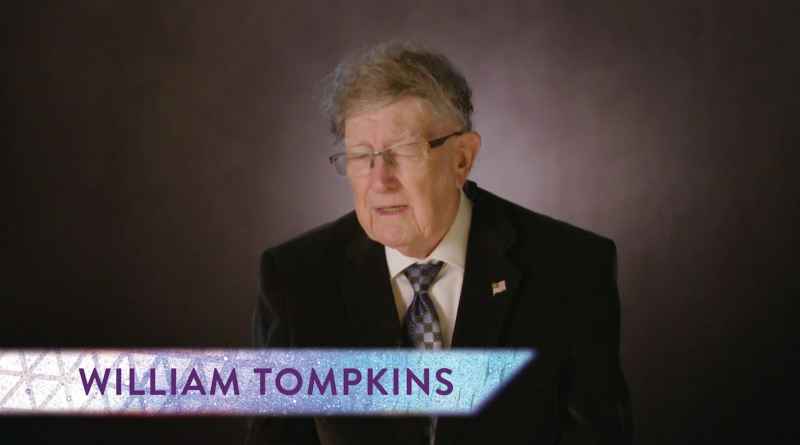 Everything have been lies. Every PhD on this planet, whether they're scientific, whether they're medical, makes no difference. Every book that they read the six years they were in the university are lies. They are not telling the truth. They were not taught the truth.
At that time [when World War II began], we had 34 admirals in the Navy. All of them had been through Annapolis. They learned how to learn everything about the Navy, everything about history, everything about mathematics, everything about astronomy, you name it. They learned all lies.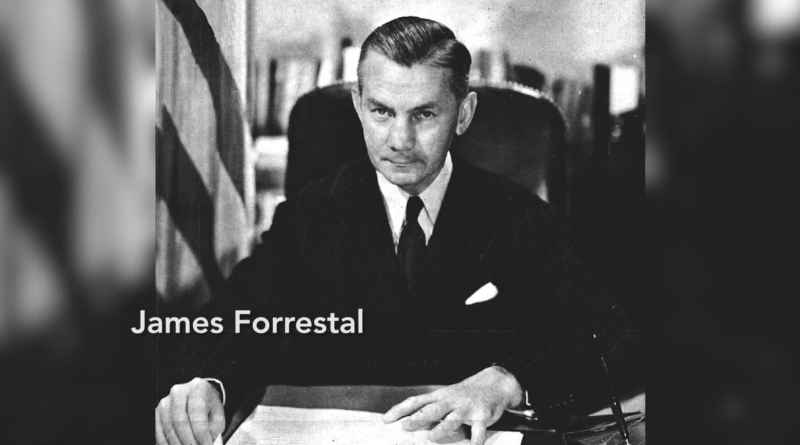 So who did the Secretary of the Navy Forrestal select for this job?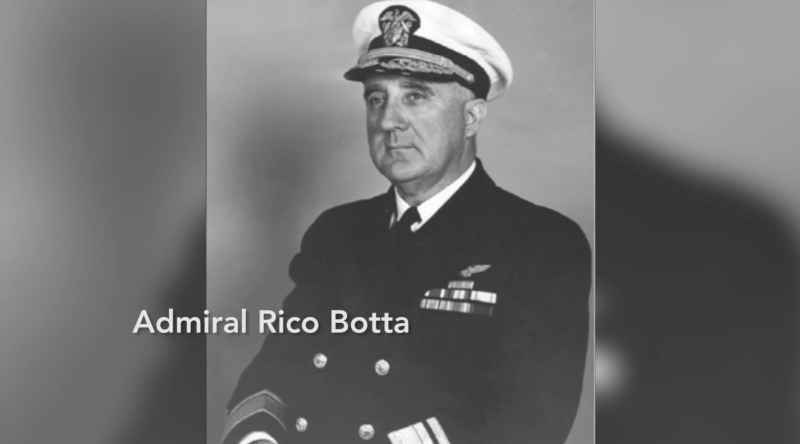 Turns out Admiral Rico Botta was not an American. He was born in Australia. The Secretary of the Navy selected an Australian man who had not been infected with the lies that the Reptilians had taught us. He was freer of that.
So the Secretary of the Navy was aware of this because he had been contacted by Nordic extraterrestrials, people here trying to help United States. Okay? Very important point.
So when I was selected, I hadn't been to the universities. I hadn't gotten the bad information. I hadn't been given the wrong information. And this is the reason I was selected, because I was knowledgeable of the Navy, I was knowledgeable of what the threats were, but I hadn't gone to the university and picked up all the lies. Very important.
* * * * * *
David: Corey, how do you feel about that? That's a pretty bold, cowboy statement that Tompkins just made here.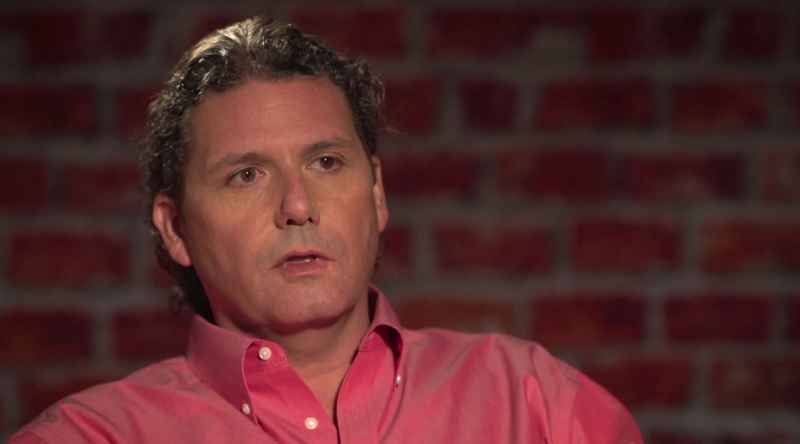 Corey: It was common knowledge in the programs. They would talk quite often about how the physics models that we're using down here on the planet are incorrect. And they have not been corrected on purpose.
They use different hyperdimensional mathematics models than what are used down here. You know, the physics models, . . . You know, we're still on this quantum and, you know, classical physics model.
David: Sure.
Corey: While they are deeply into this electro-plasmic universe model of physics, which is the true model.
And another thing he mentioned was that they wanted people that had not been, I guess, corrupted by this incorrect education. That is VERY COMMON in the programs.
That's why they were taking children in, because we were not front-loaded yet on different religious ideas, social programming. A lot of that hadn't occurred yet. So they had basically a blank slate to work with.
David: It is interesting isn't it, the government studies that have shown that if they did disclosure, the two groups that would be the most hard hit by it would be religious people and scientists.
Corey: Yep, the academics.
David: So do you think that this science itself becomes a religion?
Corey: Absolutely. We spend life using every experience or information that we've heard from people we respect, we use that as little pieces of sand to grind into a lens that we use to hold up to all information coming in to interpret it.
Those are all belief systems. They're all religions, even science.
David: Yeah. He also mentioned astronomy. And where do you think astronomy has fallen short?
Corey: I think that keeping astronomers ignorant of the electro-plasmic universe model sums it up.
David: Right.
Corey: They are making calculations on what they're observing and using incorrect math to make the calculations.
David: If we're acknowledging that Reptilians exist, how would that happen?
Corey: Well, you often hear that the "victors write the history". Beings that are in control dictate what the minions get to hear.
David: Right.
Corey: And it's all done for control purposes. If you keep people ignorant, it's a throwback to people not being allowed to read back in . . . thousands of years ago, or currently in some places now even.
You're keeping people ignorant so they don't begin to think, or they don't have the ability to do further research on their own. They have to go by what they are told.
David: So when you say "the minions", you're saying that we have various pressure points in our informational system, our educational system, that can be manipulated. Humans are being manipulated, maybe wittingly, maybe unwittingly, by an extraterrestrial agenda in terms of what information makes it into the universities.
Corey: Yes. They've been able to get us to program ourselves through social norms – what's socially acceptable. That's programming. That's a control system.
And the same goes for educational systems.
David: So how does this play out in terms of other civilizations that go through the same thing? What would we expect to see as this knowledge embargo breaks down?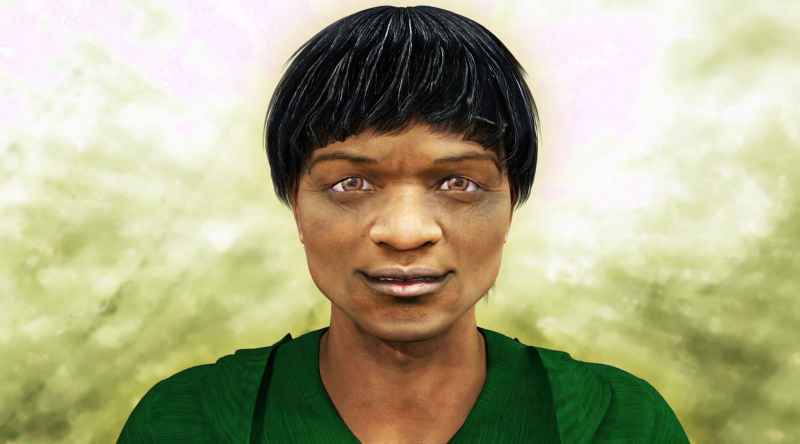 Corey: If you remember Mica, he's an ambassador from a nearby planet, that they've already gone through all of this change that we're starting to go through.
And what he stated is that after we get the truth, or a full data dump of a Full Disclosure, we're going to go through – after we go through the five stages of grief, you know, denial and all that – we're going to go through a consciousness renaissance.
All these brilliant people that are scribbling down these math equations that they think are so brilliant, and they are given this hyperdimensional model? They've still got brilliant brains.
And they're going to take this correct science and mathematics and they're going to run with it.
David: How does our relationship to the universe change once the science is authentically given, instead of this reduced model?
What do we look like now as conscious, sentient beings in this universe?
Corey: If you take away a lot of the mystery of the universe, you're empowering people both intellectually and spiritually. They've got a lot more room to grow.
David: What do you think it does to consciousness once this science suppression is removed? How do we see consciousness differently?
Corey: Consciousness, I believe, is going to evolve to the point to where we are able to – when we have these correct models, we have Full Disclosure, we have a better understanding of the nature of the universe – we're going to be able to not only understand our place in the universe, but our place on the planet and in our various societies.
David: Do you think that it will be more commonly accepted that consciousness is a field and not just something localized in the brain?
Corey: That's one of the sciences that has been suppressed. So, yes, that will be reveal…
Source: Cosmic Disclosure: Deeper Disclosures from William Tompkins – Sphere-Being Alliance